KMG Systems Graduate Training Program
KMG Systems have built up a worldwide reputation for supplying high quality well engineered equipment, mainly for use in the processed food industry, from breakfast cereals to snack foods. We design, build, manufacture, install and commission to customers requirements anything from one or two conveyors to fully integrated turnkey seasoning and distribution systems. Our portfolio of equipment and customers is growing. To this end we rely on high levels of expertise in all areas of the business, and have a graduate trainee programme in place.
The KMG Systems Graduate Training Program lasts for just over 3 years. We offer 2 different streams
A focused mechanical design stream based within our Design Team. Over 2 years you will have 6 monthly reviews with targets to build up your knowledge and experience of our different machine types. This leads to a final year placement with increased responsibility for customer layouts, design standards and supporting newer graduates. Graduates are hired to this stream subject to available workload.
A broader multi-disciplinary stream with 6 month placements in design, electrical, automation, projects and sales engineering. Following regular reviews you will then enter your final placement in the department that most suits you and the business before launching you successfully into a career at KMG with a wide knowledge base. Graduates are hired to this stream on a 6 monthly basis typically in March and September.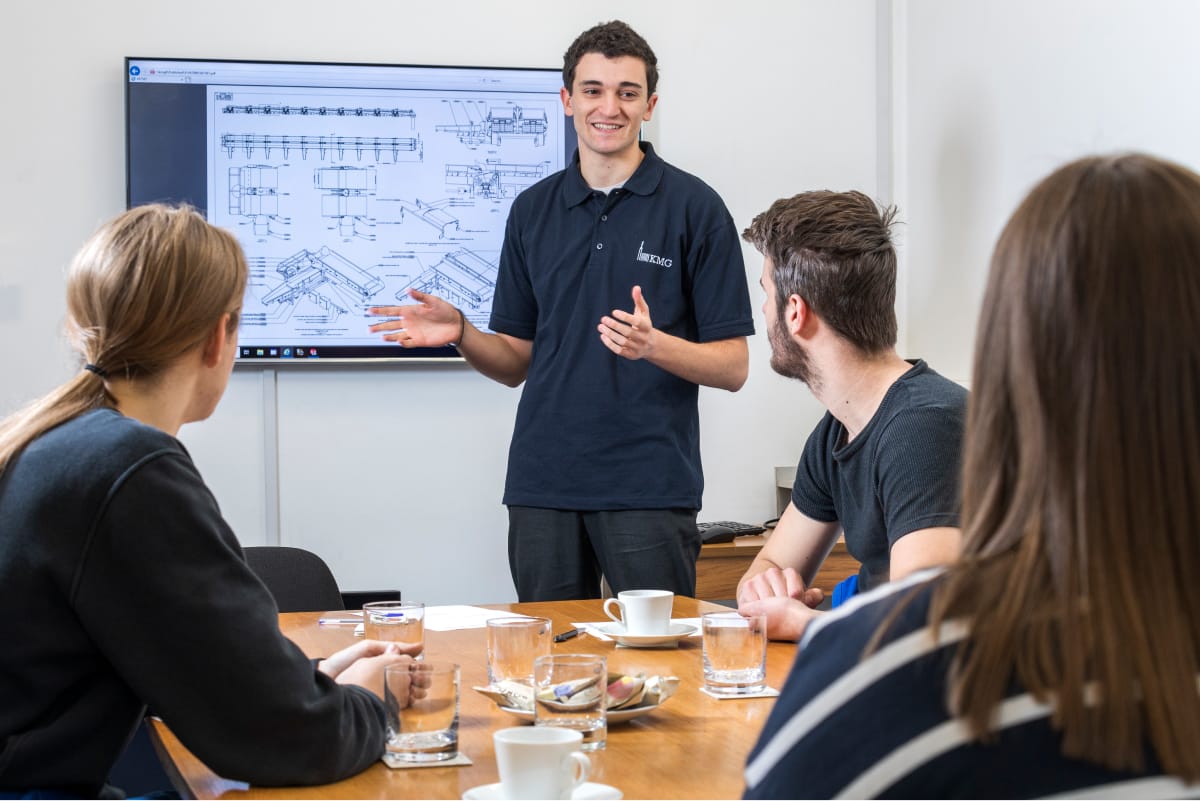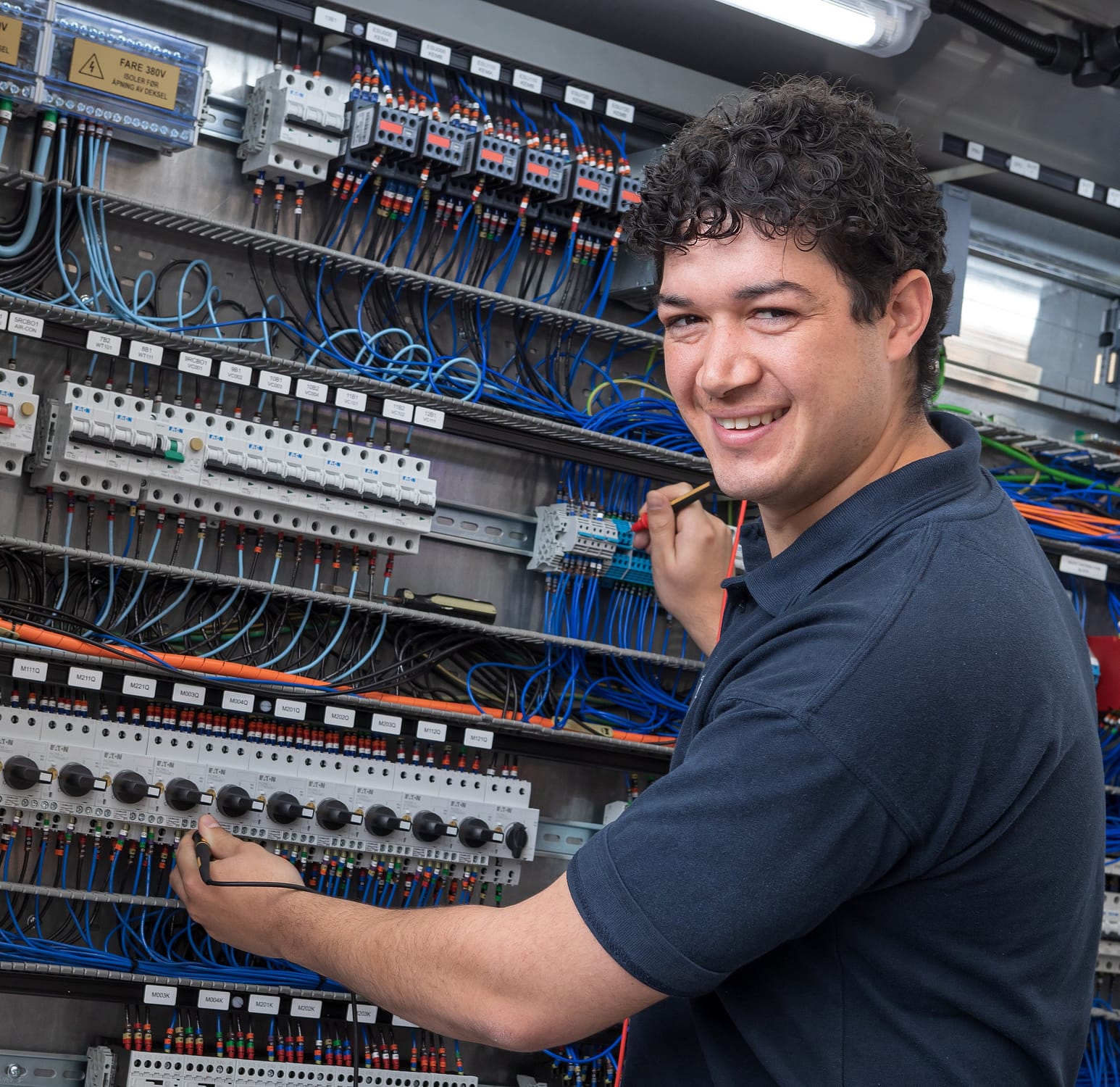 Developing Engineers
You will be assigned a mentor and a training plan throughout to support your development, with all actions and targets tracked in our in-house Graduate Manager App. As you complete each part of the program you'll collate a portfolio of evidence to indicate your achievements. This evidence may be suitable for future use in obtaining Chartered Engineer status. At the end of the program, you'll be ready to be launched into a career at KMG.
At KMG we recognise that many engineering graduates benefit from working directly on projects so we offer a fully rounded engineering graduate training program rather than a fast track to management.