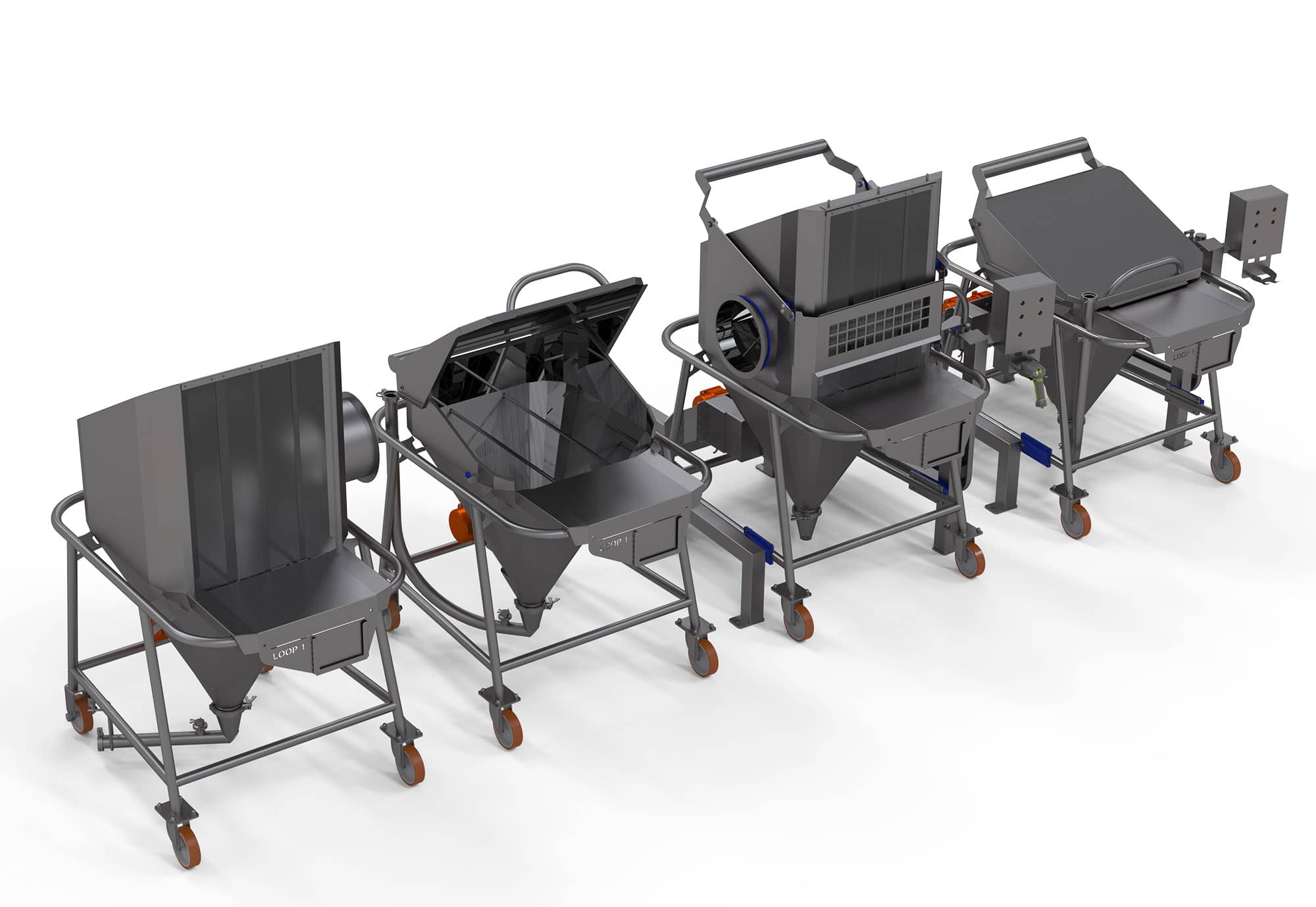 Smart Seasoning Validation
Smart seasoning validation helps to prevent operators inadvertently putting the wrong seasoning into a hopper feeding a seasoning system, which is a huge allergen risk.
Features
Prevents accidental filling of the seasoning hopper with wrong seasoning
Reduces risk of allergen/cross contamination
Balanced door requiring minimal energy to open and close
Ergonomically designed door handle and barcode scanner dock
The bulk fill hopper, into which the operator empties bags of seasoning, has an electromagnetically locked door on the front that is linked to a barcode scanner. When the operator wants to fill the hopper, they rest the seasoning bag on the shelf and scan the barcode on the bag. If it matches with the recipe in the SCADA, the lock disengages and the operator can open it and fill the hopper.
If the door is forced or stays open beyond a preset time, the seasoning system stops.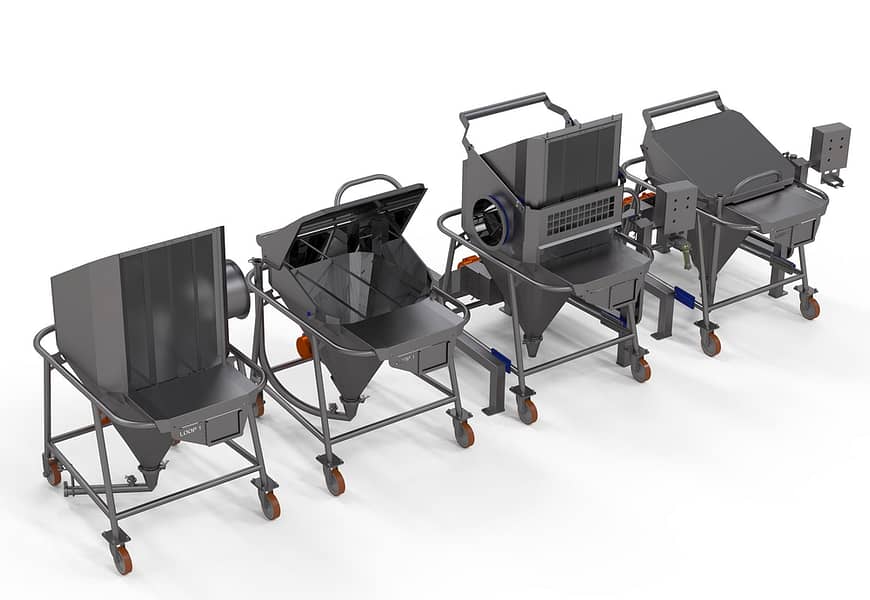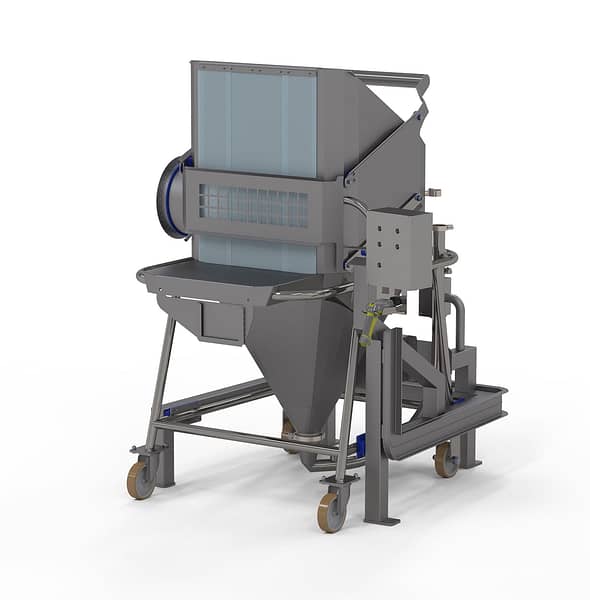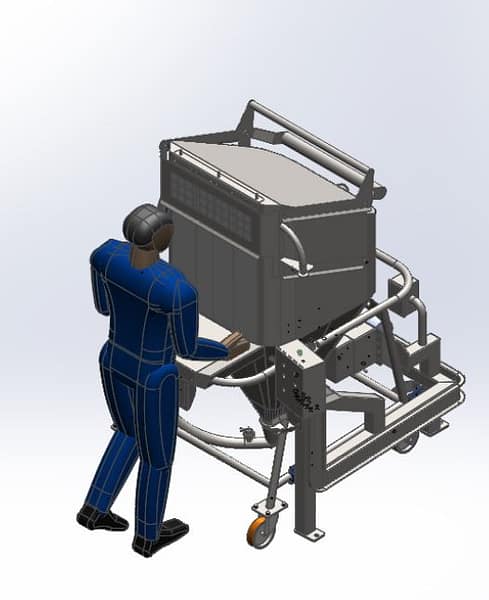 ---
See where else we use the Smart Seasoning Validation Machine
Seasoning Systems with the Smart Seasoning Validation
---
Suitable products for the Smart Seasoning Validation
Related Applications