We pride ourselves on our support services. We know that you, your colleagues and your site are unique. The principle behind our the support we offer is simple: tell us how we can help you.
Our team consists of highly qualified and experienced engineers who look at your system as a whole. We have a team of expert engineers able to troubleshoot and resolve any problems you may have, or changes you'd like to make.
We provide support for mechanical maintenance, instrumentation, electrical power and control, PLC logic and SCADA overview and control.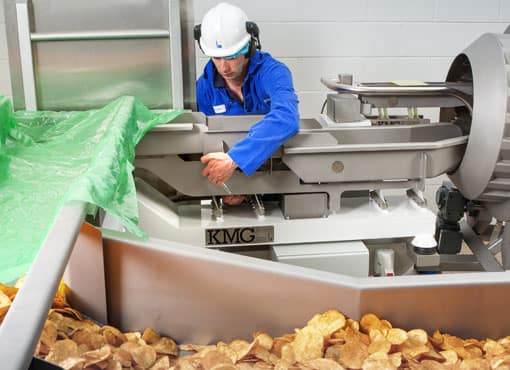 Support Services
Service Support: Our engineers have details of the equipment and control systems installed at your site, so they can provide prompt and accurate technical support. We can send a team to your plant if required to provide the support you need. Machine Tuning and Performance Optimisation: Our highly skilled engineers service your equipment to achieve the optimum performance levels.
Ongoing Care
Spares Management: We can check your KMG spares holding and confirm any missing recommended spares. Extended Warranties can be offered to cover your critical components. System Upgrades and Enhancements: We can advise which of our latest designs and control systems can offer a significant improvement to your production line