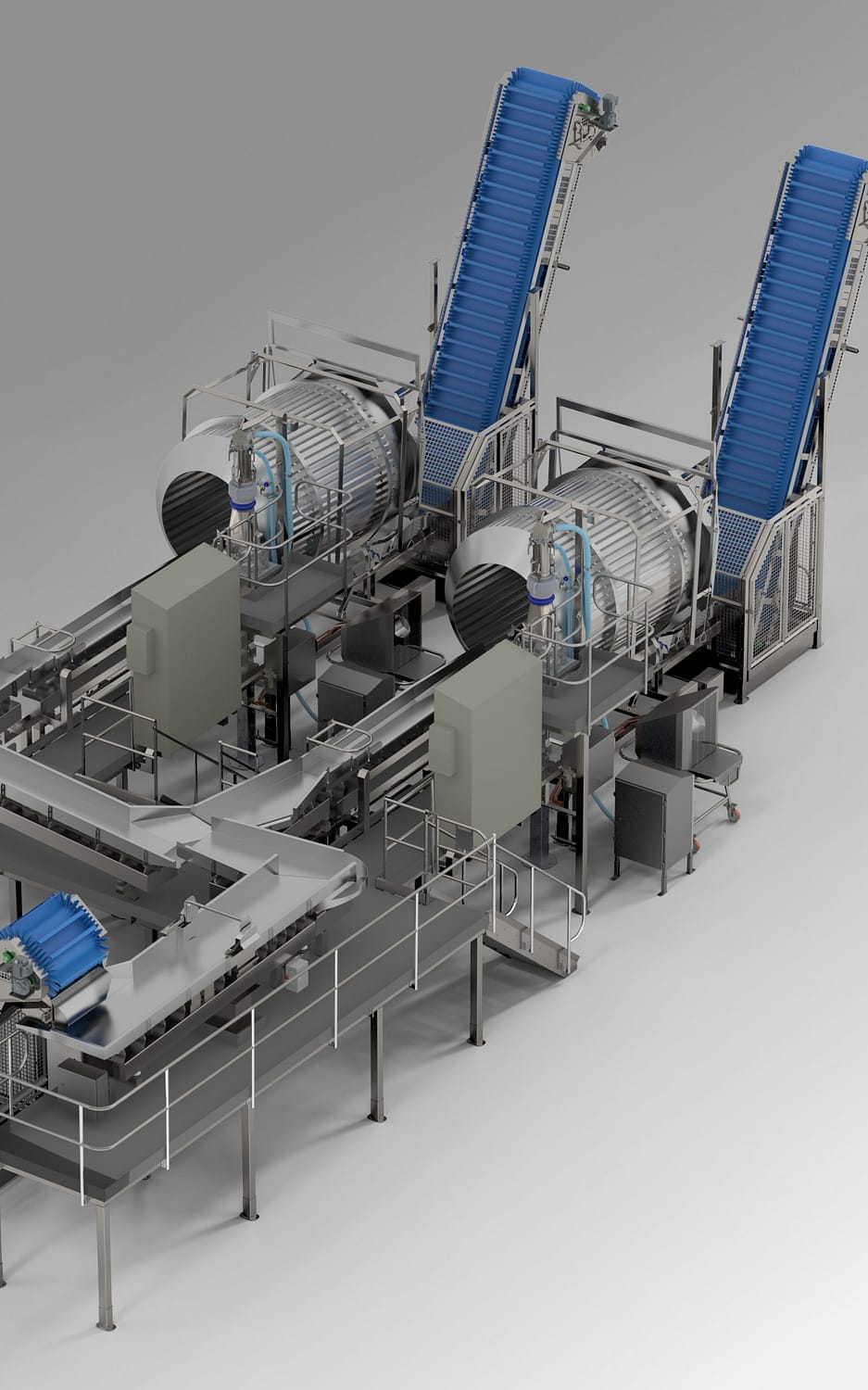 Seasoning Systems
---
Repeatability and accuracy are essential to good product seasoning and KMG has for many years been at the forefront of developments. Whether you wish to season in the kitchen at ground level or directly above the packing system, KMG has a system to suit your requirements.
Overview
On-machine seasoning (OMS) was pioneered by KMG and we have designed and built many flavouring systems to feed one or more seasoning drums directly above the packaging system. Most snack food industry leaders have benefited from KMG kitchen seasoning systems to drive production and profits.
Our stainless-steel seasoning coating drums are uniquely designed to ensure even and consistent coating. They feature multiple lift flights, fully welded hygienic construction, with speed and angle adjustment as required.
In addition, using proprietary software, KMG has developed a unique Loss in Weight system giving unparalleled performance and unsurpassed user-friendly features.
Features
Industry leading process capability
Accurate, repeatable, stable process control
Recipe based
Compatible with KMG Liquid Spray Unit, Vacuum Lift System
Proportional gravimetric measurement of product and seasoning flow