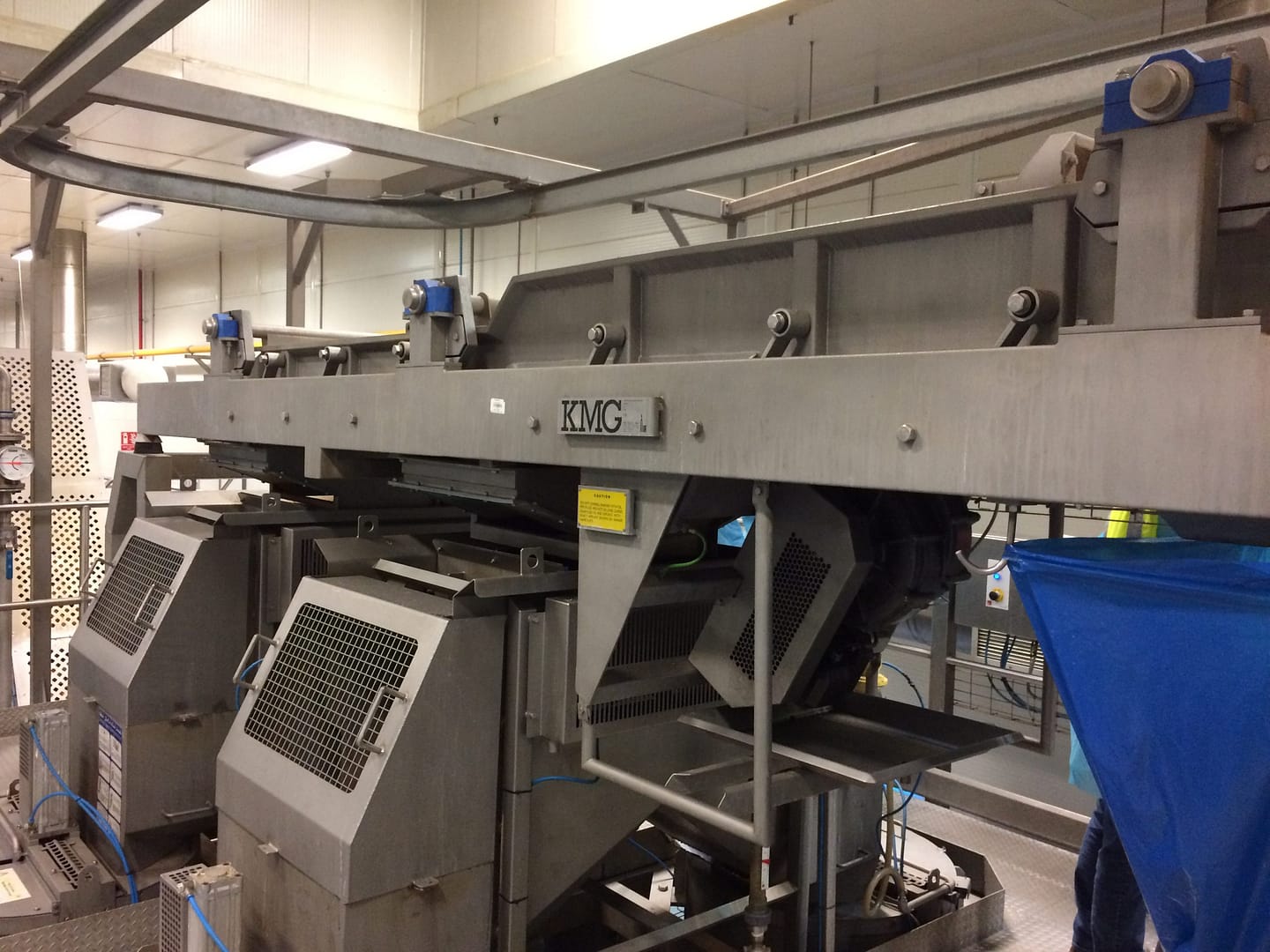 Process Preparation Area Machines
Using powerful out of balance mechanically driven vibratory conveyors KMG have successfully delivered a variety of products to and from various frying, drying, baking, toasting and freezing environments.
KMG have developed systems for the controlled feed of whole potatoes to and from graders, sorters, and slicers in the Potato Chip process area. We also have systems to weigh product into Pellet friers, takeaway and de- oil and transfer to seasoning systems. In addition gravimetric blending systems feed multiple products from process friers prior to seasoning.
In vegetable processing KMG provides all stainless construction de-watering vibratory conveying systems. Our conveyors can also be seen feeding to and from breakfast cereal toasters.
Contact Us
Features
A range of mechanically and electro-magnetically driven machines for process area applications
Many years of engineering design expertise
Gentle Product Handling
Sound deadening designs for noisy products
Supplied with multiple divert gates and screening options
Process Preparation Area Machines Machines
Pellet Bulk Handling
KMG pellet bulk handling systems provide a controlled and consistent feed of raw pellet products into the fryer.
Potato Preparation Area
To meet the demands of this industry, KMG has developed a range of innovative mechanically driven machines for the Potato Preparation Area. These mechanically driven machines offer superior performance in harsh process environments, ensuring the smooth transfer of whole potatoes to and from peelers, sorters, and grading equipment. With years of engineering design expertise, KMG provides reliable and efficient systems that deliver exceptional results.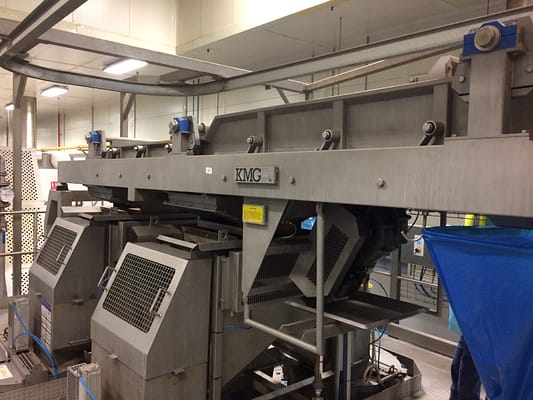 Kettle / Potato Chips Batch Flow Control
In the world of snack food manufacturing, where precision and consistency are paramount, achieving an efficient batch flow control process is critical. KMG introduces an innovative solution for controlling batches of potatoes fed into the frying process, a key element in the production of kettle and potato chips. This technology ensures a consistent and efficient process, making it a game-changer for manufacturers in this industry.
Product Blending
KMG understands the importance of accurate mixing ratios, gentle product handling and achieving consistent and precise blends. With our advanced blending systems, we offer professionals in the industry the ability to combine multiple product streams to create homogenous mixes. Whether you need to feed a packaging machine or a seasoning loop, our blending systems deliver exceptional results, ensuring the perfect blend every time.
Vibratory Conveyors
KMG Systems offer a range of hygienic vibratory conveyors which are designed to be ultra low energy, virtually silent in operation and easy to clean. We use our own electro-magnetic drive to transport and handle bulk materials including snacks, cereals and petfood. We design the conveyors to suit your needs, taking into account your factory environment and the base product characteristics.