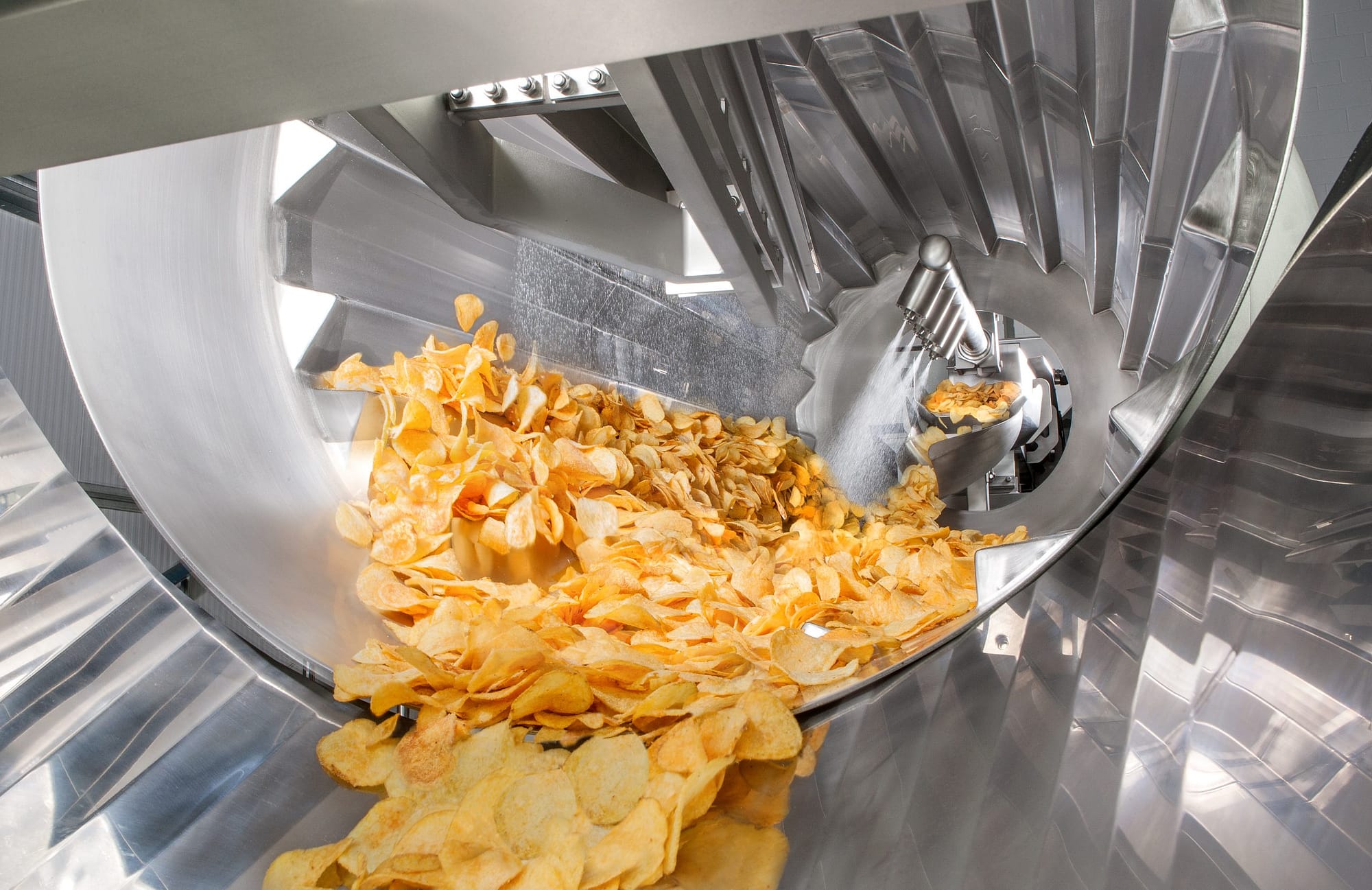 Oil & Dry Seasoning
Using the features of KMG Liquid spray units and dry seasoning systems KMG has perfected the oil and dry seasoning of Tortilla Chips, Popcorn, Nuts and Extruded products for the worlds leading snack manufacturers.
Typically oil will be sprayed with the KMG Liquid Spray Unit at the infeed to the drum and dry seasoning at the outfeed. Alternatively both systems can be fed from the drum infeed position. The KMG oil spray system delivers an accurate consistent spray pattern, oil delivery and droplet size over a wide range of throughputs together with an accurate consistent curtain of seasoning by virtue of  full gravimetric control.  The KMG Liquid Spray unit is designed for use with a wide variety of oils and other fluids.
Contact Us
Features
Airless oil spray system eliminates misting
Closed loop flow and pressure control
Scarfed Edge Vibratory Seasoning Feeder for consistent seasoning coverage
Closed loop gravimetric system
Use in OMS or in-kitchen applications
Oil & Dry Seasoning Machines
Proportioning Control Vibratory Conveyor
The control of feed from process to multiple seasoning or packing lines using a single vibratory conveyor with proportioning split from 0-100%.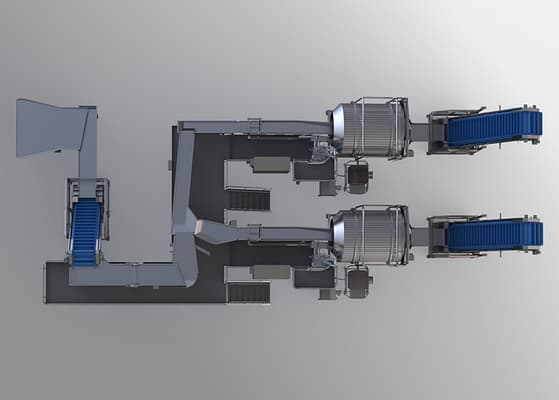 Flow-Weigher
The KMG Flow-Weigher is the only vibratory flow rate measuring system with a load cell fitted directly below the actual vibratory tray carrying the product. This patented innovation allows the instantaneous flow rate of very light materials to be measured with accuracy.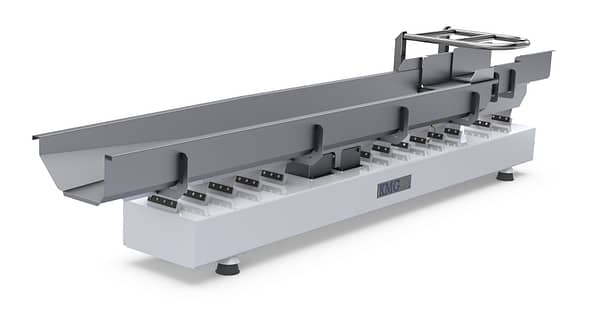 Loss in Weight
KMG Loss in Weight (LIW) as part of a seasoning application system ensures the correct amount of seasoning is always applied.
Flavour Feed Vibratory Conveyor
Also known as a scarf feeder these convey seasoning or salt powder into flavour drum for consistent flavour application.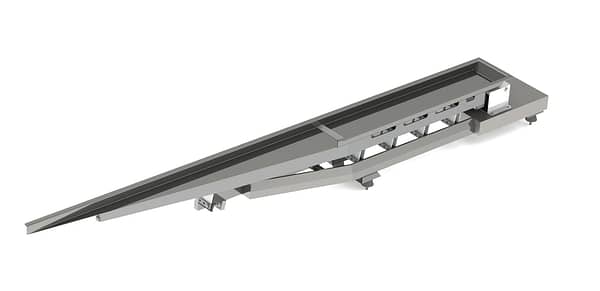 Flavour Drum
Different products require different handling / tumbling requirements. From potato chips to extruded snacks and tortilla chips to name but a few, KMG seasoning flavour drums are designed with customer product, process and expectations in mind.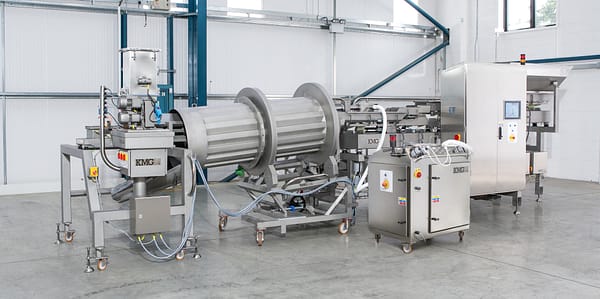 Liquid Spray Unit
The KMG Liquid Spray Unit (LSU) demonstrates our focus on good design combined with excellent performance. The KMG LSU operates without the use of compressed air and sets a new standard in levels of accuracy.
Flavour Vacuum Lift (VLS)
The Vacuum Lift System (VLS) is designed to convey batches of powders in a pipe system from a bulk hopper or tipping station to a metering powder dispenser.
Air Filtration Unit (AFU)
The KMG Air filtration Unit (AFU) is a dust containment unit designed to accompany a seasoning fill hopper or KMG Vacuum Lift System (VLS)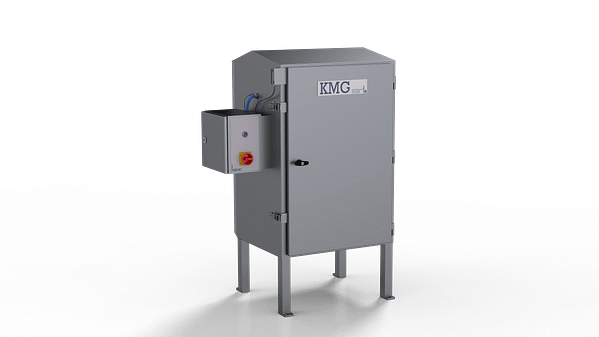 Smart Seasoning Validation
Smart seasoning validation helps to prevent operators inadvertently putting the wrong seasoning into a hopper feeding a seasoning system, which is a huge allergen risk.