Proportioning Control Vibratory Conveyor
The control of feed from process to multiple seasoning or packing lines using a single vibratory conveyor with proportioning split from 0-100%.
Features
In-flight proportioning based on seasoning loop requirements by weight.
Minimum system height loss.
Gentle product handling.
Split again and again, using several proportioning conveyors.
Easy to clean.
Low running and maintenance costs.
KMG proportional control vibratory conveyors are typically used to evenly and accurately split a process feed to many kitchen seasoning stations without the need for splitter ploughs or pneumatically operated gates. A versatile conveyor that can also be integrated into any transfer system that requires a split feed.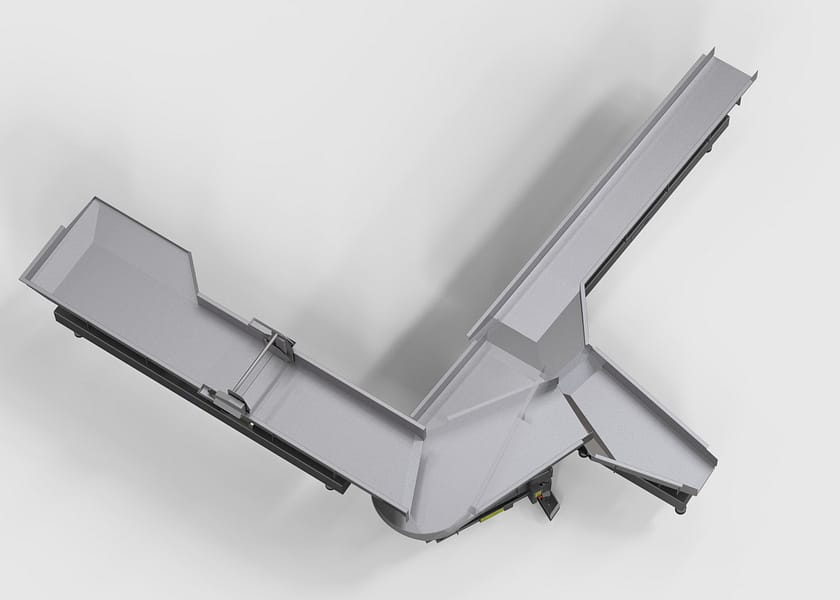 ---
See where else we use the Proportioning Control Vibratory Conveyor Machine
Seasoning Systems with the Proportioning Control Vibratory Conveyor
---
Suitable products for the Proportioning Control Vibratory Conveyor
Related Applications