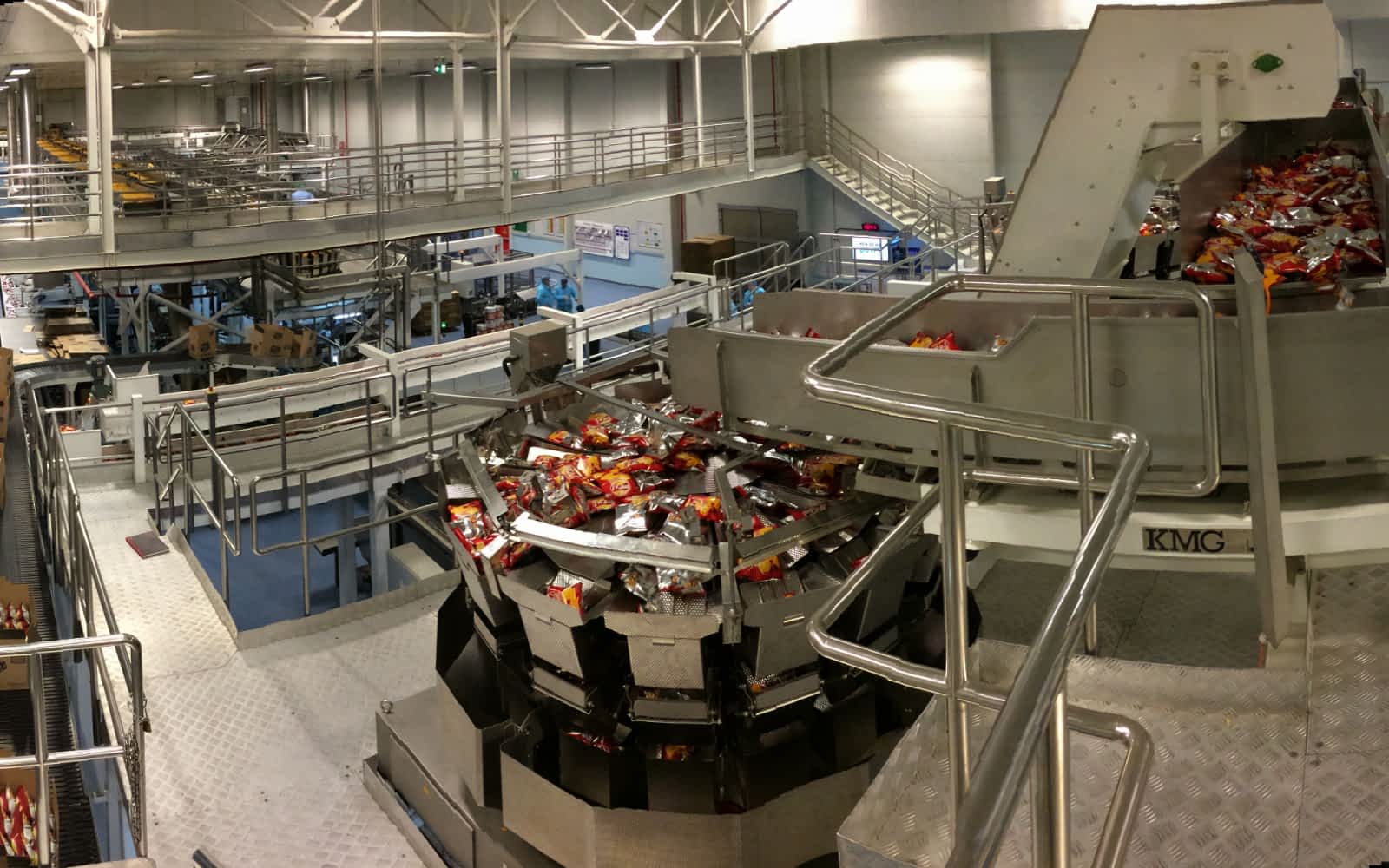 Big Bag/Multi Pack Handling
KMG snack food multi-pack handling systems can produce 2,3,4,5,6 same or multi-mix packs in a multi-pack format. Packets are fed from storage hoppers by either air blowing or belt elevation and fed in a controlled and streamed manner to the weigh head. KMG has designed and built a purpose built product reject system positioned between the weigher and bagmaker for multi-pack reject.
Typically KMG conveying belts feed single packets from primary packing machines and elevate to a KMG stainless steel hopper with a live belt bottom. Discharge from this hopper is controlled by a KMG EMC2 vibratory conveyor. Packets are  transferred via a flighted belt elevator up to a vibratory feed system to the multi pack weigh head.
Contact Us
Features
Integrates seamlessly between primary and secondary packing
Fully automated system; software and hardware controls by KMG
Gentle Product Handling
No leaks or blockages
Produce same product or multi-mix in 2,3,4,5,6 pack multi-packs
Big Bag/Multi Pack Handling Machines
Accumulation Hoppers
Hopper placed between two vibratory conveyors to accumulate product or a hopper to accept batch tipped product.
Vibrator Conveyor Transfer Systems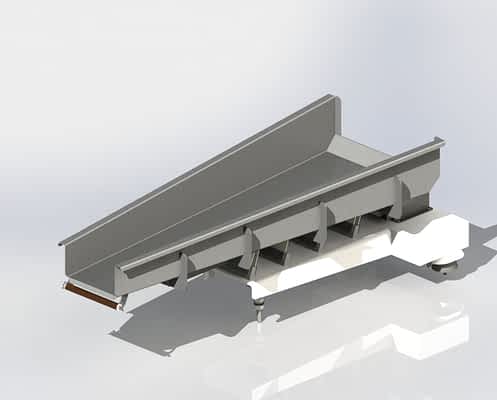 Belt Conveyors
The principle of a belt conveyor is very simple – product is conveyed by sitting on a belt that is moving around one driven roller and other idle/return rollers. This type of conveyor can either be friction or positively driven.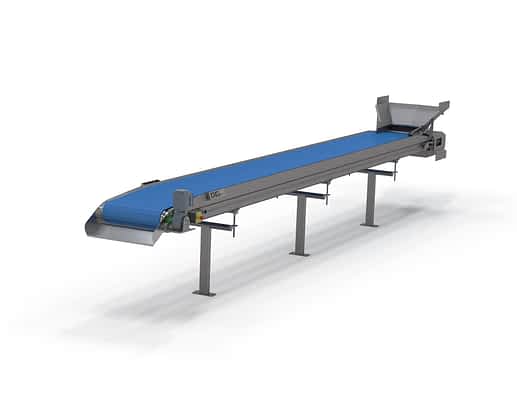 Packet Blowing Systems
Packet Blowing Systems are an effective way of transferring packets of product.