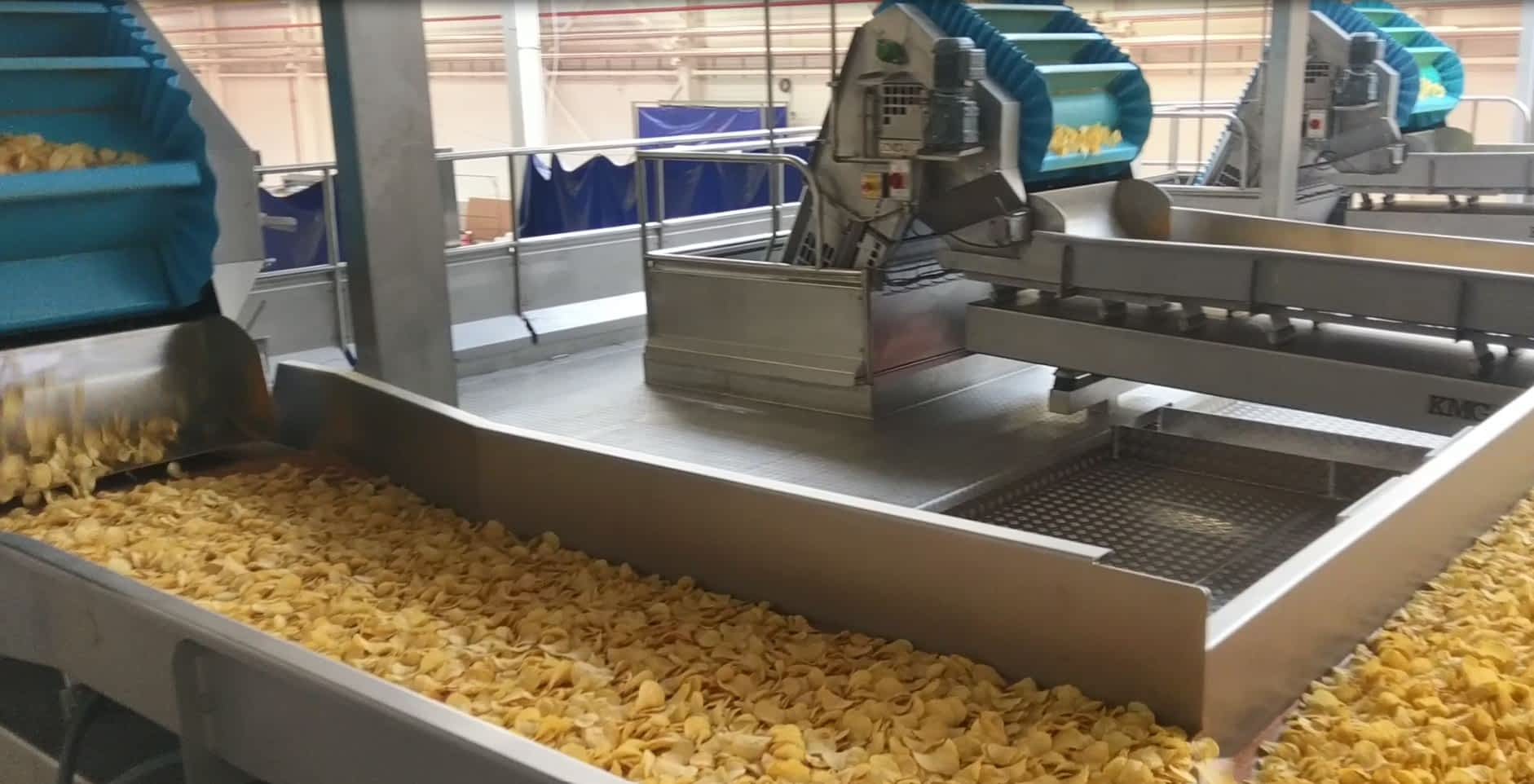 Elevating
The KMG range of elevators consists of Vibratory Spiral, Bucket Elevator, Single Bucket Lift and Tip (BLT) and Flighted Belt type. Each design is available in a range of sizes appropriate to product throughput and bulk density.
Vibratory spiral elevators offer a small footprint and can be driven from the top or bottom depending on layout. Flighted belt elevators are hygienic and simple in construction. Single Bucket Lift and Tip (BLT) offers just one stainless steel  bucket to clean as a quick change part. Seasoned product changeovers are accomplished in under 10 minutes with BLT.
Contact Us
Features
Hygienic, rugged and reliable designs
Multiple solutions depending on budget and footprint
Integrated into KMG distribution systems
Elevating Machines
Flighted Belt Elevators
KMG Flighted Belt Elevators (FBE) are manufactured in all stainless steel construction and have been specifically designed to meet the safety, hygiene and sanitation standards of the food industry.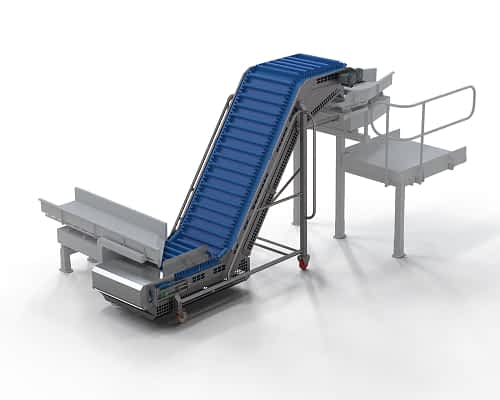 Spiral Elevator
The Spiral Elevator offers a small footprint to lift product gently up to 7 meters.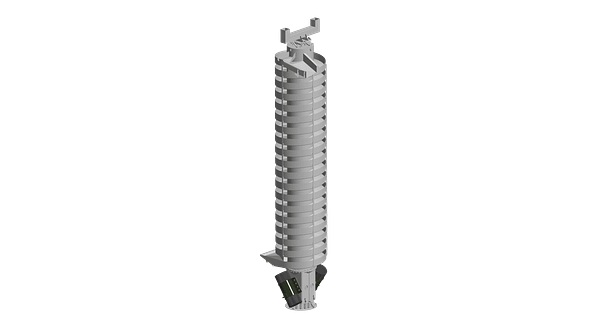 Bucket Lift and Tip
Designed for elevating snack food the KMG Bucket Lift and Tip replaces traditional bucket and belt type elevators with an all stainless steel construction quick change machine to raise product from process to packing.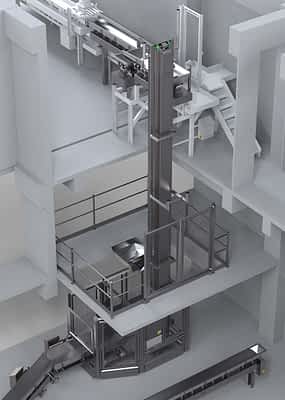 Heavy Duty Bucket Elevator
KMG Bucket Elevator is an efficient and gentle way to elevate product from one part of a process to another.