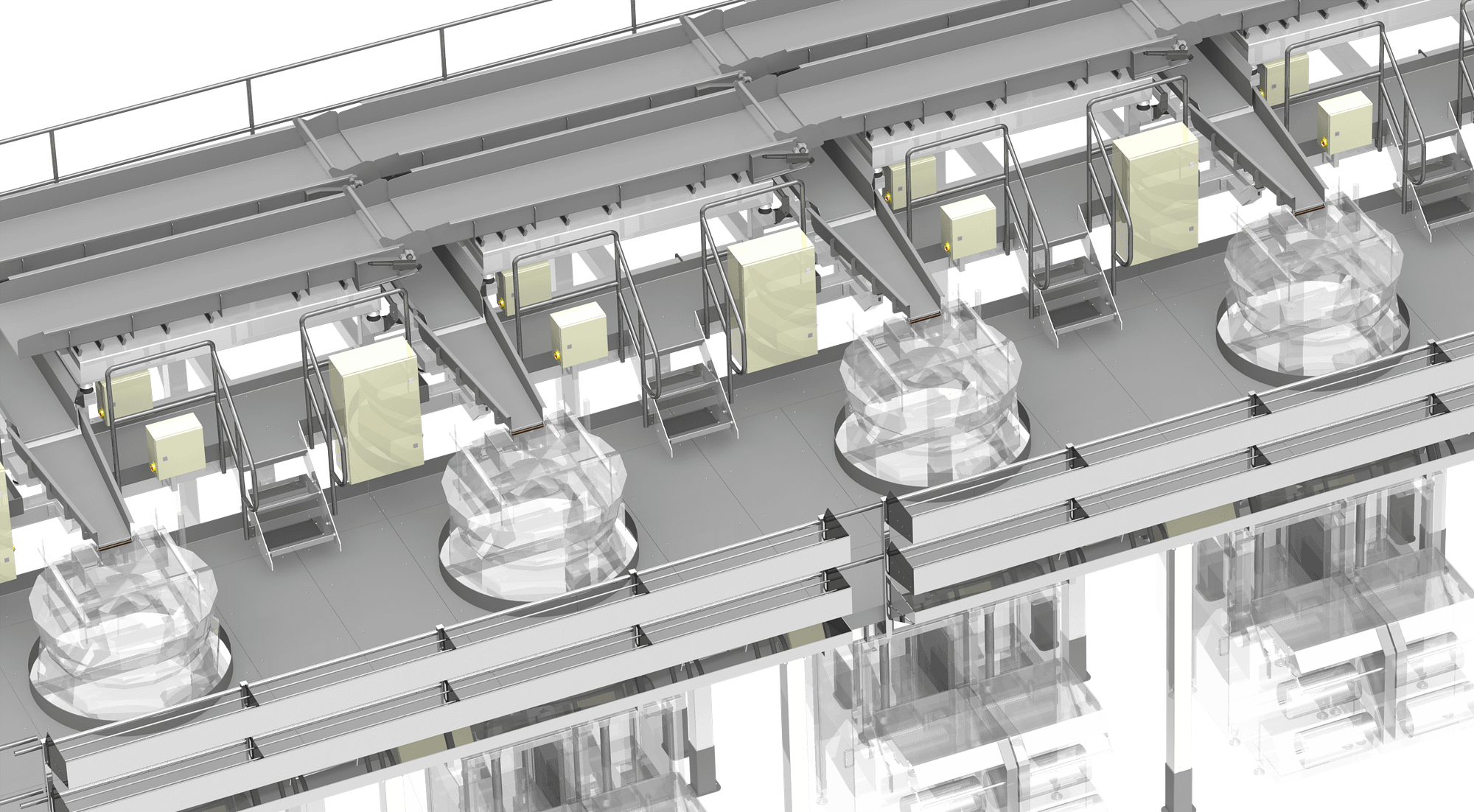 Distribution Systems
KMG distribution systems are made up of modular groups of vibratory conveyors that safely, gently transport and distribute friable materials to any number of packaging stations. Our conveyors are widely used in the snack food, breakfast cereal, petfood and confectionery sectors.
Available gated or gateless,  featuring our established low energy usage, gentle yet powerful  EMC2 drives our systems more than deliver. Unique features that provide food manufacturers with solid reliable capital equipment that will last for years.
Contact Us
Features
In line storage
Line balance to match process capacity to packaging capability in real time
Fully automated system; software and hardware controls by KMG
Gentle Product Handling and virtually silent in operation
Hygienic and fully welded sanitary designs
Lowest energy usage vibratory conveyor on the market
Distribution Systems Machines
Gated Vibratory Conveying
KMG gated vibratory conveyors typically transfer, divert or reject product using an electro-pneumatically controlled gate. From seasoning to packing, these conveyors can be integrated to meet your process requirements.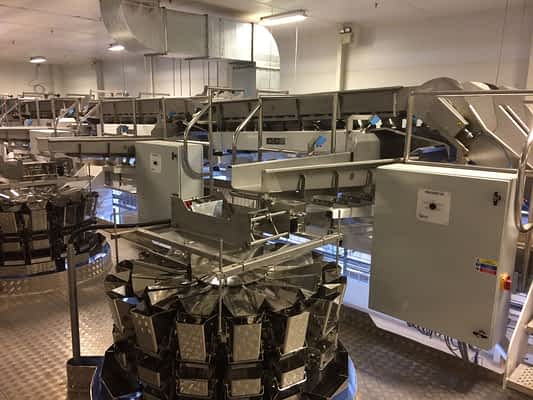 In Line Storage
KMG gated distribution systems are sized to store in line a proportion of processed product to allow packing machine reel changes or adjustments to be made without the distribution system starving or overflowing to reject.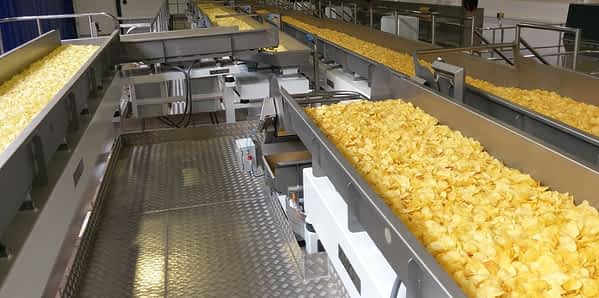 KMG Autoflow Plus
KMG's patented Autoflow Plus is a gateless distribution system with minimal product drops and no moving parts.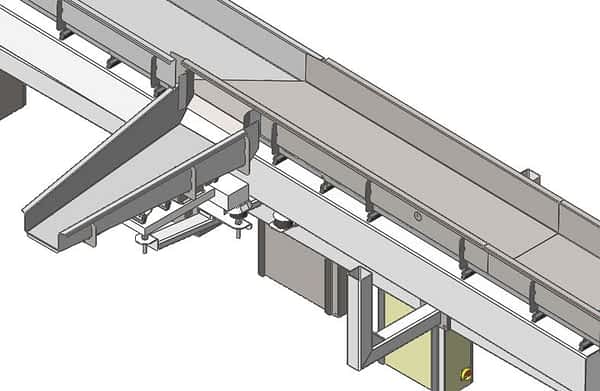 Storveyor
The KMG Storveyor is used to accommodate a buffer of product between two processes. Capacity can be designed to suit the application.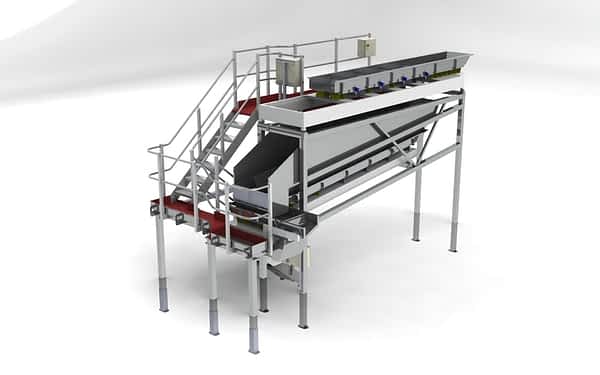 KMG AutoGlide® (Horizontal Motion Conveyors)
The KMG Autoglide, or horizontal motion conveyor, oscillates in a horizontal plane and is considered a very gentle way of conveying product.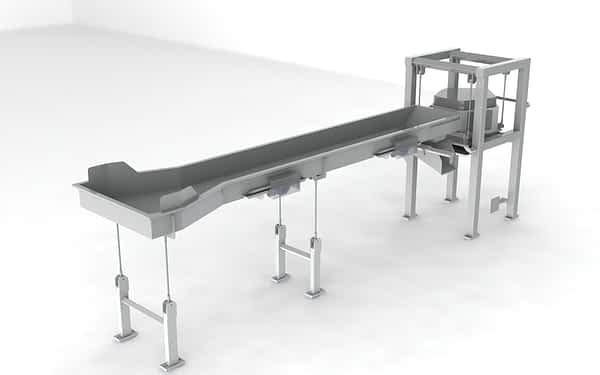 Servo Assisted Proportioning Chute
Want to proportion your product feed into multiple directions, but don't have the room for a proportioning conveyor? Then a KMG Proportioning Chute may answer your requirements.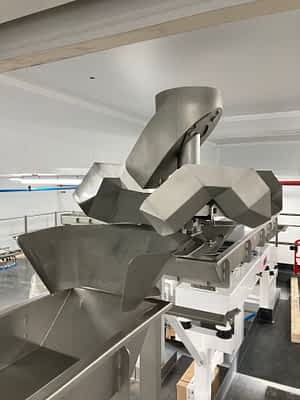 KMG Drop Weigher
KMG Drop Weigher is an end of line chute that provides real time accurate weight of waste on food production lines